This is my dog: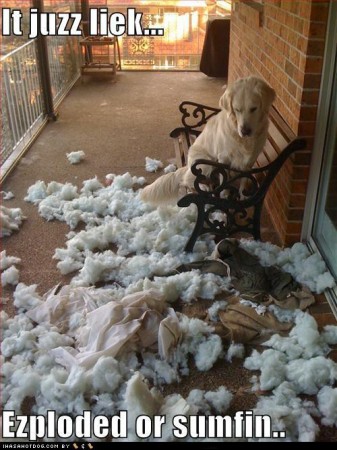 I wish, I mean, it just, it's hard to…uhh, yeah. That is totally her.
Someday I will delve into the details of the Great Christmas Tree Incident of 2008 or the routine stuffed animal massacres that take place in our household, but for now just sit back, put your feet up, and try to feel our pain when we live every day with an animal who is so perfectly described by the photo above that family members keep forwarding it to our inboxes.
Or, you can simply look at the photo, imagine our lives, and laugh. That's what I do.