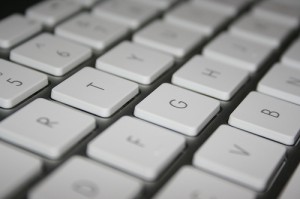 Wowie zowie. Sometimes the blogosphere (or at least the teeny tiny piece of it that I monitor) seems to blow up about the same topic all at once. Perhaps it's like some blogger, mind-reading thing? Or maybe they get together in secret and plan it out? Who knows.
What I do know, though, is that a couple weeks ago several high-profile business/blogging/social media bloggers all published on the same topic:
Guest Posts.
Many of you know how much of a fan I am of guest posts. I think, hands down, that they are the #1 way to increase traffic, reach new audiences, and build your brand. Both for the blogger hosting the post and the blogger contributing the post.
Which reminds me, who wants free content? Contact me here if you're up for it. :)
Side note: yes, I do have a project in the works, a web-app of sorts, that relates specifically to guest-posting. (Coming soon.) Because of this I am probably more sensitive and observant to catching discussions about it. So, in the spirit of full disclosure, am I writing about this topic now because I felt strongly about guest posting before or because it relates to one of my new projects? Probably a bit of both.
Scan the following posts and form your own opinions on the topic, whatever they might be. Promise me, though, that you will at least educate yourself by reading the viewpoints of some of the uber-successful.
Yup, it's that important.
Escape Your Blog To Grow It, by Chris Garrett blogger & internet marketing consultant, co-author of ProBlogger
Guest Posts and Traffic, by Chris Brogan President of New Marketing Labs, #2 ranked blogger from AdAge's Power 150
Diary of a Wimpy Blogger, by Stanford Smith VP of Marketing at Fluency Media, blogger at Pushing Social
Thoughts?