It's official. Our second real estate investment property is rented. A lease has been signed and move-in will happen in just two weeks. Finally!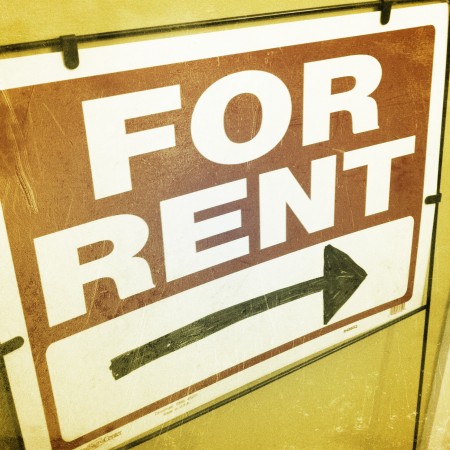 It's been quite the journey from when we closed on the house late last fall. Here is what we learned.
Use our experiences and be ye a smarter investor.
Ahem.
1) Timing matters We closed on this property the second week in November. It didn't need a full remodel, but there was a good list of nitpicky items that needed to be taken care of by our contractor. He started his work the third week in November and finished about four weeks later. We then met with our property manager and immediately got the house listed on the rental market.
Third week in November + four weeks later = your house is up for rent right before Christmas, stupid.
Whoops.
You know how many people are interested in moving during the holidays? Yeah. None. The market picks up a little bit once you get a couple weeks into January, but even then the weather in most parts of the country is a major deterrent. Luckily, with the odd, spring-like weather the Midwest has been experiencing this winter, we didn't have that problem.
Finally, three full weeks into February, we had a signed lease.
Timing is important. Next time we're out on a real estate tour in October or November, ready to pick up another property, remind us to put out wallets back into our pockets, will ya?
Purchase in December or January, renovate and update in January or February, rent in late February or March; much better.
Stay away from purchasing a property that will go on the rental market after mid-November or before mid-January.
2) Luck matters Due to the fantastic weather, showings of our property started really picking up once the holidays had come and gone. Starting in mid-January we had several parties every weekend tromping through the place, at a minimum. Every week the management company received two or three requests for applications. But week after week, no renter. Many of the apps were never even submitted. The couple that were were, umm, not acceptable, to say the least.
With our first property, a couple parties viewed the house within a day of it landing on the rental market, one of those folks applied for lease and was accepted the next day.
With this one, dozens and dozens of people were viewing, no one was biting.
Sometimes, we realized, a little bit of luck is involved. Sometimes your perfect renter shows up right away, other times you have to go through 50 showings before they're there.
We were really frustrated about the lack of all of these showings resulting in a signed lease, until we remembered how quickly the first property rented. Nothing rents after one showing unless you have a bit of luck on your side. We'll remember that for next time.
3) Visibility matters Property one, while not on a busy street, is located on a corner of a housing development. Meaning, every person who drives into or out of that development sees the house. And, sees the giant For Rent sign in front of the house.
Property two is tucked further into its development, in a location that only immediate neighbors would drive by.
We placed one For Rent sign with a big arrow at the entrance to the neighborhood and our showings immediately increased.
When we thought about it, it made sense. If we were in the market for a new place to rent, yeah the Internet would be used a little bit to scope out a few places, but our primary means of finding possible places to call home? Driving around.
If that's what we would have done, we figured it should be the same for everyone else. And it was.
I think I picked up the For Rent sign at Lowe's for $15. Money well spent. The arrow pointing in the appropriate direction was done with a simple dry erase marker. Next time, while the location within a development won't be a strong consideration in the actual purchase of the property, we will adjust our marketing efforts accordingly.
—
Timing, luck, and visibility. This second property went so smoothly, yet provided three simple lessons; three little ways we will be ahead of the game for next time. Can't complain one bit about that.
Also in the department of No Complaints: we have two cash-flowing rental properties!
Booyah.