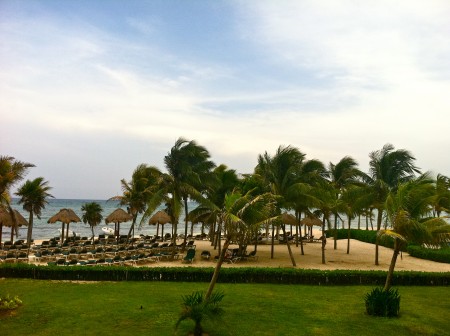 It's kind of cheating to create a blog post entirely out of someone else's writing, but this one was too good to keep to myself.
Jonathan Fields, author, wellness entrepreneur, and speaker on such things as book marketing, embracing creativity, and easing fear and uncertainty in business, posted the excerpt below on his site at the end of October. I subscribe to his posts, received this one in my inbox when he published it, and loved it. Love love lurrved it. As in, I kept it in my inbox for – gasp! – several days, eventually printed it on actual papery paper, and it now resides stapled onto a page in my notebook.
I'm not exactly sure why I like it so much. Perhaps it's because it makes me think about life, and how I hope that I am living and treating mine day to day. (Hope being the key word there.)
Maybe because it makes me smile. Or maybe I like that it makes a powerful impression with a simple, halfway-oxymoronic statement.
Did I just say oxymoronic? Sorry.
Perhaps I just liked the post so much because it made me think, period.
Anyway, here is Jonathan and his thoughts on planning your down time:
Scheduling Spontaneity

Scheduling spontaneity. It sounds counterintuitive.

But, the deeper you get into life, the more you've got going on, the more you need to schedule time to not have anything scheduled.

Ritual is important. So is routine. They help create certainty anchors in your day, moments where you know what's coming next and you can get into a rhythm that allows creativity and productivity to flow.

But, without fail, the biggest ideas, the most endearing connections, the world-changing insights come not when you're engaged in the process of trying to make them happen, but when you step away and give your mind a bit of space. When you let your brain breath.

That's when data coalesces into genius. Conversations blossom into love. And the playful side of life swirls through you.

The busier you get, the more important it is for you to exalt and even schedule time to be unscheduled. To pause.

As John Lennon once shared-

"Life is what happens to you while you're busy making other plans."

Schedule spontaneity and plan to live.
To see the full post on Jonathan's site, click here.
Pretty good, huh? Let me know what you think.