Because, my goodness, I can't get enough of the book-related eye candy on Pinterest lately.
Feast your eyes: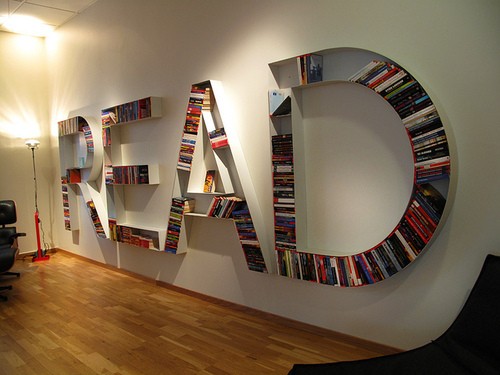 Is this an art installation? A book shelf? A direct order?
READ.
–Yessir!
—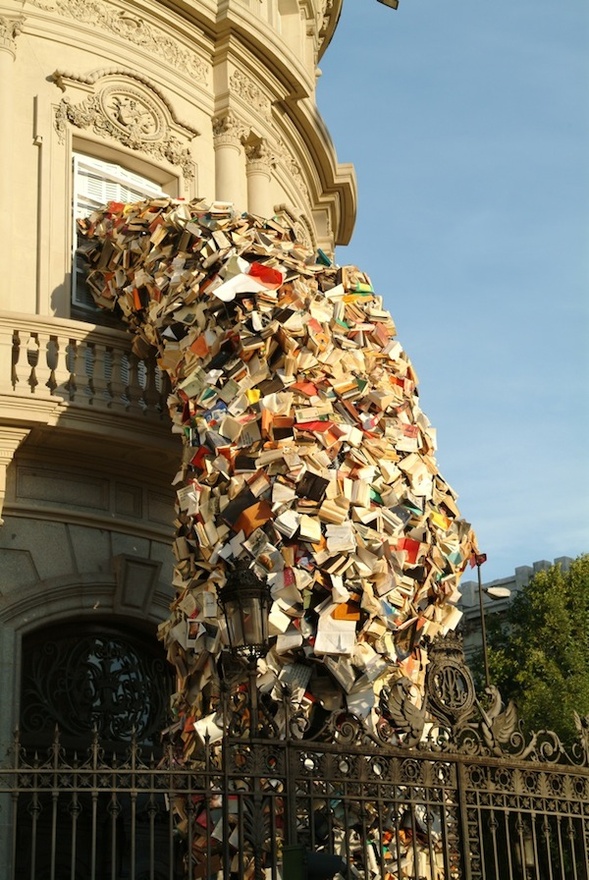 I'm pretty sure the building is sticking its tongue out at us. I'm ok with it.
—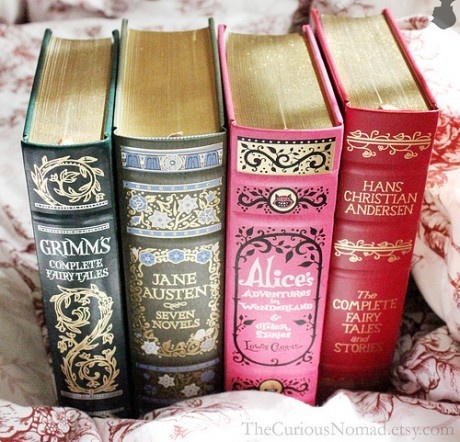 Picture a whole shelf lined with these lovelies. Pretty!
—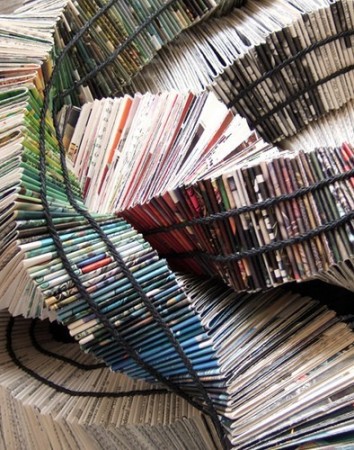 I have no idea what I'm looking at here, but I think it's book-related and I think I like it.
—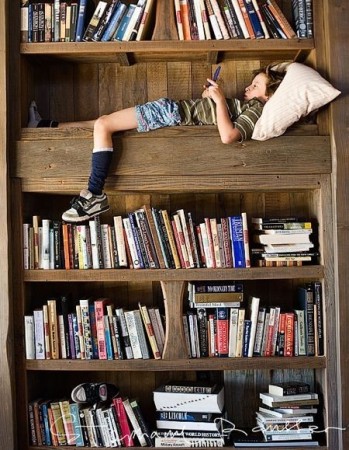 Ack! How did he get up there? How is he going to get down! I'm worried.
—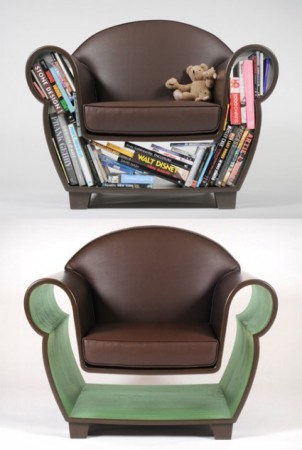 Ok. Now this is just getting ridiculous.
—
Basking in the book geekery,
AS
—
Are you on Pinterest? Pin me up! You can find me, here:
AnnieSorensen.com on Pinterest
—