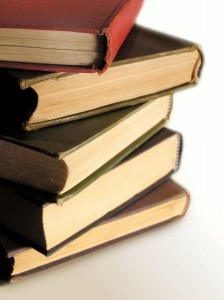 I'm always adding books to my wish list – I use Amazon to organize all of them – but this week I seem to have run into more books than usual that I not only added to the list but am really excited about. Three of them that top the list:
Trust Agents: Using the Web to Build Influence, Improve Reputation, and Earn Trust , by Chris Brogan and Julien Smith
– The title says it all. I mean, who ISN'T using the web to positively influence their business? I'm not sure what else you'd do with it, really. Anyway, I also heard mention of this title enough this week amongst some of the amazing business folks I follow on Twitter that, well, if it has fans like that, little 'ole me better not skip it over.
Failing Forward: Turning Mistakes into Stepping Stones for Success , by John C Maxwell
– I don't how I missed this one when it was released 2 years ago, but I have a strong opinion that millions are afraid of venturing into business for themselves because they're afraid of failing. If they only knew how successful a great failure could be! I've had my fair share of failures-turned-learning-experiences, but I'm sure failing properly is always something that can be improved upon.
Food Inc.: A Participant Guide: How Industrial Food is Making Us Sicker, Fatter, and Poorer-And What You Can Do About It , by Karl Weber
– On a different topic, I know this movie and its corresponding book will be a classic situation of I-wish-I-didn't-know-this. However, I can't not see it. To be completely honest, I've gotten a little – just a smidge, promise! – lax lately about my choice in groceries and I need to be shocked back to making the trek to Whole Foods more regularily.
What have you added to your must-read list lately?