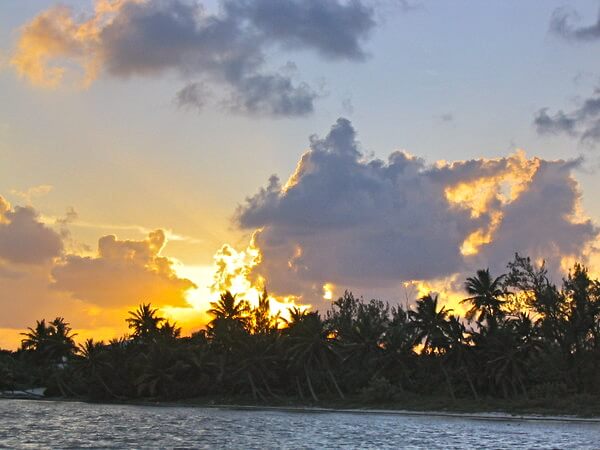 Via a series of conversations last night, I remembered that several years ago I had written diary-like emails to my parents/myself while on a trip to Belize. It was 2006, and in 2007 I archived them in a hidden little corner of these here Interwebz.
And I just found them!
This piece, the first, and the shortest, email that I sent, got me thinking:
(P.S. Please try not to be blown away by my 2006 writing skills.)
Well, Belize is definitely a 3rd world country, but it's unbelievably beautiful. Like something out of a storybook. Practically fake. Blue, blue water, long, streching docks with tiki huts at the ends. My keyboard is sticky with the humidity. Good news – condo has high speed internet so email this week will be a breeze.

Already saw a school of snapper, pencil fish, and a couple sting rays off the dock. Cannot wait to snorkel. Off for a swim…we will be driving into town (10 mins by golf cart) tonight for dinner, reef fishing tomorrow morning.

It's impossible not to be in a place as beautiful without thinking of those you wish could see it too.
It's imposible not to be in a place as beautiful without thinking of those you wish could see it too.
This applied to where I was that day in 2006, and it applies to where I am today.
I run my own businesses and have no one to report to but myself. I have complete time freedom. I can get up anytime, go to bed anytime, and travel anywhere at anytime. Whatever I want, whenever I want.
It's glorious.
It's beautiful.
But there are moments when it's frustrating and painful, because there are people I wish could be here too. Namely, my husband.
Yes, I could jet off to Bora Bora tomorrow and work for two weeks from a hut with a glass bottom, watching the fishies, but what fun is that if I have to do it by myself?
It's not.
I mean, it'd be fun, sure. But, especially for me…it wouldn't be really fun.
One half of our household is still controlled by expected work hours and vacation time and meeting schedules. It won't be that way forever, and we knew when I jumped the corporate ship that he wouldn't be able to immediately follow, but…still. Now, we know that we could drastically change our lifestyle and get there tomorrow, but we're not willing to do that quite yet. It's our decision, one we have consciously made, so we're ok with it.
But…still.
The first few months of 2010, when I was basking in the glory of my newfound freedom, I didn't really realize it as much. But as time has gone on and this "new" amazing life has settled into becoming my "normal" amazing life, I'm thinking bigger and deeper things for my lifestyle. For our lifestyle.
It has hurt much more that those I love aren't there with me to see it. To see this. To do this.
Not yet, anyway.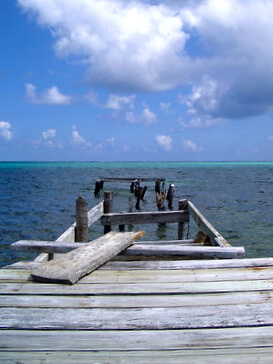 So this is my challenge to you: think bigger.
Think everyone-in-your-household bigger. Think everyone-in-your-family bigger.
Think all-of-your-friends bigger!
Because as amazing as it will be someday when Hubz has all the same freedoms I currently enjoy – and don't get me wrong, it will be a celebration, baby – it would have been even more so if we were both glimpsing it together.
If we were both experiencing it together.
For the first time.
"It's impossible not to be in a place as beautiful without thinking of those you wish could see it too."
Who do you wish could see it too?