Note: We just hit our fourth anniversary of our first rental property purchase, so I thought I'd record a few real estate-related thoughts for you about how this journey began. Hope you enjoy it!
Another Note: The Kickstarter campaign is still going on and WE NEED YOUR HELP! We have more than $8,000 left to raise in the next two weeks. If you have kiddos in your life or book lovers or both, please please purrrty please consider pledging. This book will not get published if we don't raise all $10,000! I need you! I love you! Please click here to check it out. Thank you. Amen.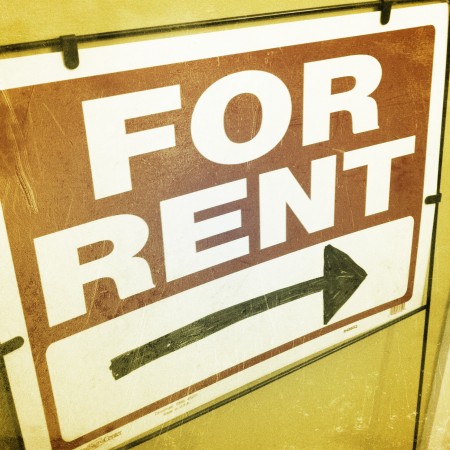 It started with one question: Will you look at a few properties with us?
If I'm remembering the order of events correctly, that question took us three seconds to ask, and sparked the entire creation and process towards creating a cashflowing investment for our family. It was the beginning of our rental real estate journey.
We asked a friend who was scheduled to come into town and had some experience purchasing rental properties if he would drive around town with us to take a look at a few listings, offering any and all insights he felt like sharing.
We didn't have any financing lined up, nor any clue about how we might go about obtaining it.
Besides some general knowledge gained when purchasing our primary residences, and reading a few real estate books, we had no knowledge about real estate investing of any kind.
We didn't have a property manager lined up. We didn't even know if we needed one, or wanted one. I had yet to Google "Kansas City property managers that aren't terrible."
I didn't have my real state license. I hadn't even considered if I should get my real estate license.
We wanted to get started. So we just…started. We asked one question.
That friend came into town, suggested a few queries to run to look for properties, and we all sat in front of the computer and poked around the multiple listing service.
We didn't know what we were really looking for. Cheap properties we could renovate! That was about it.
We took a stab at defining cheap. For us, at first, it was single family homes under 50k.
We found a couple dozen properties, wrote down their addresses, and hopped into the car. We drove around looking at the houses from the street. After a solid eight hours in the car, we picked an area of town where a couple of the properties were located that we thought might work, based solely on the level of comfort we felt upon driving through them (searching for such cheap properties will inevitably land you in questionable areas of town) and what was nearby (good schools, big box stores, no distressed areas, etc).
We spent two minutes Googling for area real estate agents that had experience in the part of town we selected, with this price range of properties. We called him. We set up a time the next day to look at several of our top listings together.
We walked through three or four with the real estate agent. We picked the one we thought we wanted. We drove around the immediate neighborhood, saw a few For Rent signs, and called them to inquire about number of beds, baths, and rental price. We did one Craigslist search for listings for the immediate neighborhood, and made calls off of that, too.
Logic told us that the monthly payment on the mortgage, calculated via a free online tool, had to be less than what we would receive in rent, even after setting aside a conservative percentage for fees, repairs, and any unknowns. I think we used 20%.
The property needed a significant remodel first, though, so we needed financing to cover that before it could even be rented. Using our experience in remodeling and our friend's, we estimated piece by piece what the remodel would cost. Using our comperable rental property research, we estimated what we could get for rent after the home was remodeled.
We calculated and calculated. The numbers seemed to mesh on this property.
We went to a bank asking for financing. They said no. (This was in 2009, one year after the US real estate market came crashing down and loans were nearly impossible to get, especially for anyone saying they wanted to "invest in real estate." We have awesome timing.)
We went to another bank. They laughed at us.
We went to another bank. They made me cry. (True story.)
We went to another bank. They said, "We would love to work together to make this happen for you!" We jumped up and down and kissed them and hugged them and promised to eventually move all of our personal and business accounts to his bank. (Which we later did. We walked into the old bank one morning and requested they cut checks for the full amounts of all our accounts. They freaked out. We were really popular in that bank for a few minutes, but they eventually cut them. Then we walked out with the checks in my wallet and for the ten minutes it took us to drive back to the new bank, I had the most expensive purse on the planet. That was a fun day.)
We made an offer on the house. We hired a contractor to remodel the house. We did one Google search for local property managers, found one, called them, and hired them. They marketed and rented the property.
And now we have a cashflowing asset. We also improved a home and a neighborhood, turning the worst house on the block into one of the nicest.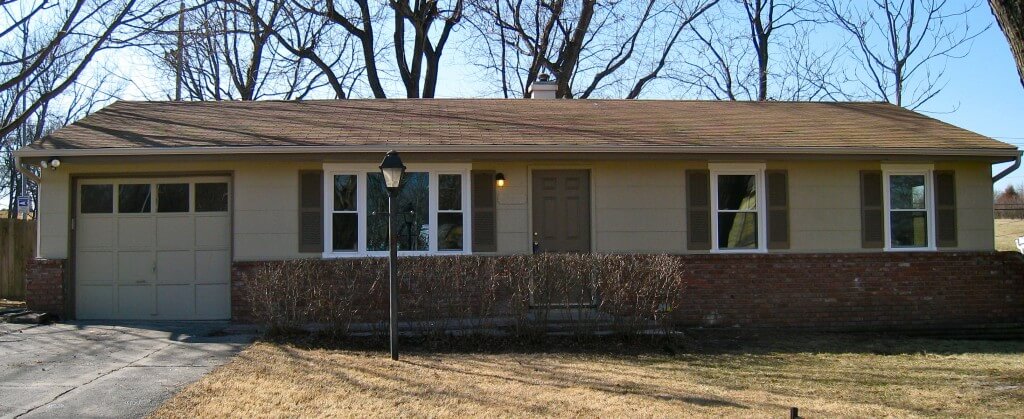 We didn't know what we were doing. We just did it. We took three seconds to ask one question.
We learned and decided and figured it out as we went. We took action.
One year later, we did it again. It was much easier the second time around, as we didn't have to ask the question to spark the whole process, nor figure out financing. We had already blazed those trails, we just had to decide to get up off the couch and walk down them again.
Now we have two cashflowing assets. And, as luck would have it, we also have two girls who will be nearing college age in a decade and a half. One house for each. One wholly-owned (by then), rented, professionally-managed income-producing asset each. And that's just the beginning.
—
I ran into a great list of quotes on Facebook a couple days ago from Mark Cuban, famous billionaire investor and owner of the Dallas Mavericks. You can find the list here. The quote that struck me the most was this one:
It's not in the dreaming, it's in the doing.   – Mark Cuban
We recently decided to do it again. Our first house flip is on the horizon! Stay tuned.
Let's do this,
AS
—