I was reading a book intro the other today about webinars (one of the most powerful marketing tools ever), and it got me thinking about what knowledge I have. I was reading about Lewis Howes, specifically, and how he spent one year immersing himself into LinkedIn, became so knowledgeable about the platform that he became known as the LinkedIn King, and then went on to host free webinars where he taught people how to use it. At the end of the webinars he would pitch the audience a more in-depth, advanced course on the subject, and that's how his business made money.
I read this and thought, how cool! How cool…for him. I don't have any knowledge like that to teach someone. I'm not an expert on anything!
Then my next thought was, well that can't be true, surely I have SOMEthing of value to offer people. And maybe even something of value that people would be willing to pay for.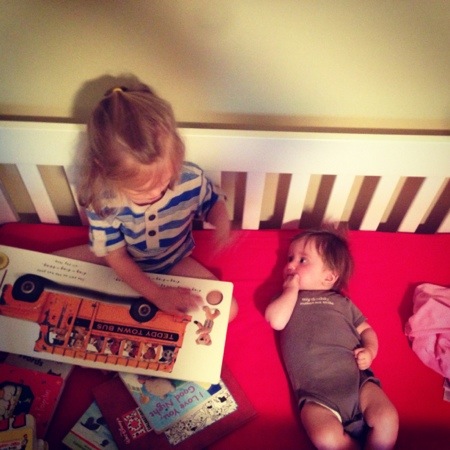 So I started brainstorming. I wrote down every tidbit of knowledge that I had. Most of them are nowhere near expert level, but if I was able to answer "probably" to the "Do I have more knowledge about this subject than the average person?" question, I included it in the list.
– how to build a network marketing business
– how NOT to build a network marketing business
– how to build a freelance writing career
– how to write every day
– how to be an efficient, fun, and productive mommy
– how to write a children's book
– how to fit working out into your busy day with kids and work
– how to invest in real estate (for women)
– book recommendations: best books to read for mommies/entrepreneurs/etc, book reviews of recent bestsellers, what's out there right now, etc
I just wrote this list out a couple days ago, so I have yet to make a plan of attack for how I'm going to make this happen, or if I even am, (I'll work on it in my free time, ha!) but I did want to share it with you. I thought the exercise of writing out what knowledge I have that's even just a smidge more than the average person was incredibly eye-opening. We don't have to be smarter than the smartest experts in order to teach something! We simply have to possess a little knowledge, enough that someone else out there might be able to learn from. And then we have to be willing to go out there and teach it.
It's a cool thought, right? This could lead in all sorts of interesting and profitable and exciting directions. Part-time teaching in school, volunteering to teach at places like libraries or homeless shelters or museums. Writing e-books or hosting online classes.
Think beyond an instructor standing in front of a room of students sitting at desks. Teaching happens in our homes, in our backyards, in our sporting events, in our communities. It can happen online, it can happen in books. It can happen with videos or words or pictures.
I bet if you break down most successful businesses, they all come back around to teaching someone something. Don't you think?
What could you teach? Where do you think you could go with that knowledge?
Food for thought for your day!
Let's go teach something,
AS
—