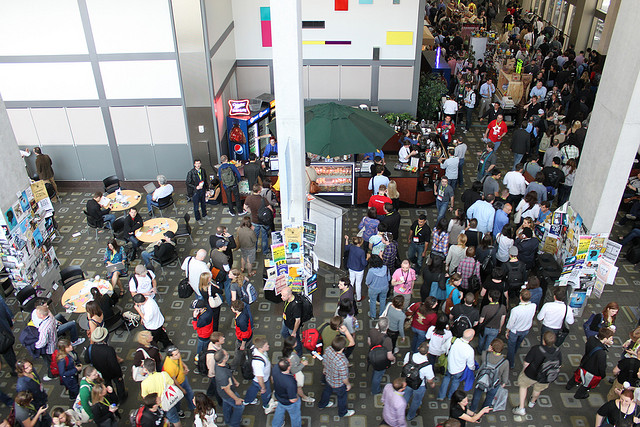 The short answer to this question is that it simply didn't mesh with my priorities.
In case you're not as much of a nerd as I am, South By Southwest (SXSW) is a huge music, film, and interactive (read: geek) festival that takes place every March in Austin, TX. It's, in a word, craziness. It's by far the most widely attended conference all year amongst the technical/social media/entrepreneur/start-up set, and is often referred to as spring break for geeks.
I attended Interative last year, barely two months out from quitting my job. I networked my face off, made a bajillion new friends, got way too little sleep, almost threw up on the flight home, and ruined a solid three business days trying to recover from the madness. While actually at the conference I attended about ten educational sessions, two or three of which were useful and applicable to my business, the remainder, not as much.
Last year, fresh from the shackles of the corporate world, my priorities weren't really defined. I guess you could say that the purpose of my business was figuring out what the heck the purpose of my business was. Therefore, networking was worthwhile. Experiencing a huge tech conference was, too. As was familiarizing myself to the current trends, the of-the-moment start-ups, and the possibilities. It was fun personally, and eye-opening professionally.
Wandering around without defined priorities was great last year. For a while. But by the time the second half of 2010 rolled around I was flailing, trying my hand at so many projects that making measurable progress on any of them was practically impossible. Come January 1, 2011, things needed to change.
My priorities are supporting and growing the two businesses that have always been my priorities, I just tried to add a dozen other things in amongst them; Vemma and real estate.
So, personally, would spending five days in Austin last weekend have been a blast? Most definitely. I would be lying if I said I didn't miss being there. But I have big goals this year, and moving my Vemma business forward and further developing our real estate investments are the priorities at the top of the heap.
That doesn't mean that the remainder of the heap will be completely ignored. But if it comes to an either/or, the decision will be automatic.
And, that's my story.
Now, please, for goodness sakes, stop asking me. :)
(Did you attend south-by? What made you decide to go? Or not to go? Do share! Let's make make each other feel better about the decisions we made. ;-) )